Here at Mathis, we are committed to helping serve others and making a positive social impact.
Philanthropy
It is our commitment to enrich, fulfill, and reward our employees and the communities in which we live.
Feeding America
We raised over 5 million pounds of food for the local food bank. Our $20,000 annual donation translates to over 100,000 meals for families in need.
In support of the American Lung Association, members from the community came together to walk and help defeat lunger cancer by brining awareness and promoting lung health.
Spark of Love Toy Drive
In partnership with firefighters and local news channel KABC, we collected 12 busloads of toys in a single day. Toys collected are gifted during the holiday season to deserving families.
845 backpacks, 902 pairs of underwear, 1164 pairs of socks, numerous school supplies, and additional clothing items were collected. The donations gathered helped support children in local school communities prepare for a successful school year.
Walk to End Alzheimer's
More than 700 attendees walked together to help raise awareness and funds for Alzheimer's care, support and research.
Community
Mathis Brothers is involved with a number of charities in our various markets. Our ability to give back to the community is made possible by our dedicated employees.
ZOOfriends
We sell between 13,000 - 15,000 memberships per year at OKC Zoo, and 7,000 - 9,000 memberships per year at Tulsa Zoo. Each membership helps benefit the zoo by providing support and essentials.
2,000 - 2,500 tickets are sold per year through Mathis, with a portion contributed to assist in supporting the Symphony Show House, music education and community engagement.
Oklahoma Science Museum
We sell 3,500 - 4,500 memberships annually for the state's premier hands-on science museum. A portion of sales help provide innovative programs and exhibits to thousands of visitors every year.
Big Brothers Big Sisters of America
We target 20 matches every year for one-on-one mentoring between a local high school student and an adult mentor out of our Ontario location.
Sustainability
At Mathis Brothers, we're passionate about recycling and doing our part to reduce waste and produce sustainable energy.
2,566 TONS RECYCLED IN 2019
We're committed to lowering our company's carbon footprint with a comprehensive recycling program, installation of energy-efficient lighting, and increased use of clean energy.
27,579
Mature Trees Conserved
This represents enough saved timber resources to produce more than 345 million sheets of newspaper
---
10.5 Million
KW-HRS of Electricity Conserved
This is enough power to fulfill the annual electricity needs of more than 889 homes
---
9,591
Cubic Yards of Landfill Air Conserved
This represents enough airspace to fulfill the municipal waste disposal needs for 12,441 people for one year
10.5 Million
Gallons of Water Conserved
This represents enough fresh water to meet the daily fresh water needs of 212,706 people
---
4,129 Metric Tons
of GHG Emissions Avoided
The recycling of these materials prevented these GHG emissions
---
5,425
Barrels of Oil Conserved
This provides enough energy to heat and cool more than 10,000 homes for one year
Mathis Health
Through Mathis Health we have invested in machinery that will help insure a stable supply chain of PPE for our community's healers and first responders.
In our efforts to support the fight against COVID-19, we have re-purposed our mattress factory to produce masks & gowns for hospitals and first responders.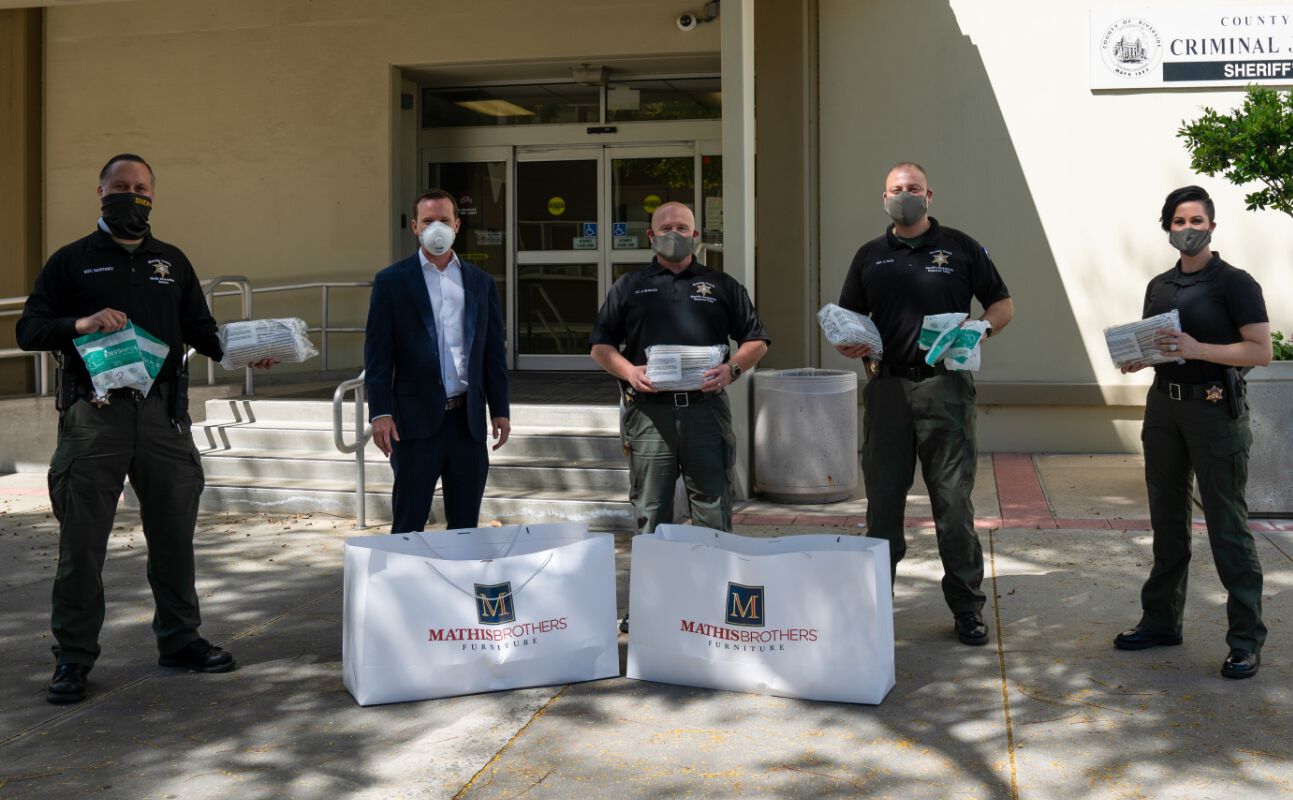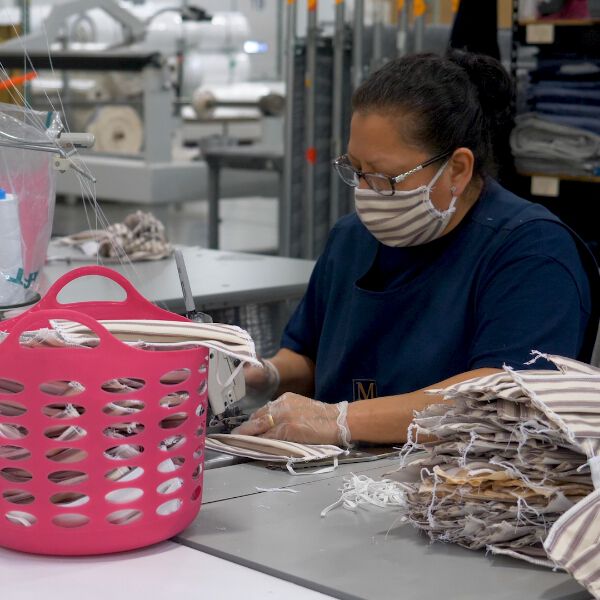 To date, we have produced over 50,000 masks and that number continues to grow every day. We plan to also produce over 20,000 gowns per month for hospitals.
---
Mathis has donated PPE to hospitals, fire departments, and law enforcement. We are also providing PPE and masks to customers and employees, free of charge.
---
We will continue to produce and provide as many masks as we can to our local healthcare system. Our goal is to be a source of over 20,000,000 surgical masks over the next year.